From our valued customers...
Below you will find real life testimonials from several of our valued customers.
I am always looking for a quick and easy way to create something striking, and the Photo Effects actions ALWAYS deliver. Just one click and a couple of tweeks and my images are transformed in to a variety of different looks and feels. Priceless.
Chris Jepson - chrisjepson.com
Hello,
We wanted to get that extra edge that would set our studio apart from the rest.
We purchased the Ultimate BW and Vivid Colors just for our wedding clients. We found out that they could be used for every single client that we have. Works WONDERFUL on newborns and babies. Thank You so Much!!!!!
Megan, Kristen and Shannon | Reel Life Portraits - reellife.me
Gavin has some very outstanding effects I haven´t seen anywhere else, such as his exploding-out-of-the-frame effect. He teaches techniques that broaden one´s versatility in Photoshop, extending one's ability to come up with original effects.
Joel - joelsimpsonphoto.com
Photoshop Actions are critical to the quality and throughput of my photography business. I´ve invested a lot of money in various actions that looked good in the demo photos, but never really produced the results I was looking for in my work.
I was sceptical when I saw the Gavin´s Actions. They looked almost too good to be true. Luckily, I was wrong. These actions are every bit as good as advertised. My clients love the effects I can create. It makes me look like an artistic genius... Little do they know!
Clint Blundon
I use both Gavin´s lightroom Presets and Photoshop actions. It has COMPLETELY changed my work flow. Usings Gavin´s presets really sets me apart from other photographers in the area.
Emily Harris Photography - intimatebridalportraits.com
Thanks to your wonderful actions; we not only get all of it done, but it looks great and we get to have a life also. Your stuff is the best – keep it up!
John Black | Fab Photo - wireandweb.com
I feel very confident with my Photoshop skills and could take the time and eventually get the desired results. It´s time that I don´t have.
Over the years, your actions and tutorials (3D effect) have played a major role in my business growth. Thanks a bunch!
Edward H Overstreet - emphoto.net
We have been using Gavin´s Photo effects for several years - We have sold literally thousands of pounds worth of photographs which have been enhanced with Gavin´s great actions and presets.
The action sets will pay for themselves in just 1 print sale, so they really are a fabulous bargain.
Sammy Southall - sammysouthall.co.uk
Hi Gavin,
I have thoroughly enjoyed and loved working with the actions I have purchased from you for both photoshop and lightroom. They have definitely helped in selling many photos. Thanks, you do great work!
Dear Gavin,
I have to write to say how your excellent actions have speeded up my workflow in both Photoshop and Lightroom.
I hate to think how long it would take me to achieve the looks your actions give my images.
Mick Kirton LMPA - btinternet.com
Gavin, it´s a pleasure to write about your Photoshop actions pack I purchased last year.
They have saved me literally hundreds of hours of work, and have not only transformed some very average photo shoots into works of art, they´ve made clients very happy. Please keep them coming!
Dr. Cheryl Harris, Director - cdharris.com
I have used your brushes and find them indispensable in creating my digital paintings. They are the only brushes I use and find that each one has a certain look and ability that brings out just the right look depending on the image I am working on.
They set my work apart from others and have greatly increased my sales. I can only imagine how more my bottom line will increase as I continue to use your products.
But even more than that, your personal help when I have called was wonderful. Thanks for all you do!
Jeannie Couch - jeanniecouchphotography.com
Giving you an edge.

Set yourself apart and above your competion.
The different sets of Photoshop ´actions´ and Lightroom/Photoshop presets give you many creative ways to go quickly.

Short Movie Tutorials

The short movies help you in several ways.
They show you creative techniques that can not be created using a Photoshop ´action´.
They also teach you important tools in Photoshop like masking, using different selection tools or how to create custom brushes.

HDR Photography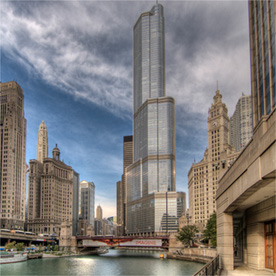 What is HDR?
HDR is when you take 3-5 or 7 photos at different exposure settings, and then merge them into a single image using specialty software.
What you get are beautiful photos with incredible detail, controlled lighting and accurate colour.
You cannot reproduce an HDR image manipulating a single JPG or RAW image in Photoshop.
We offer you a choice of a 2-day HDR hands-on workshop. Or an HDR webinar that you can take at your office or home.
Click here for examples of HDR imagery, and workshop schedule.